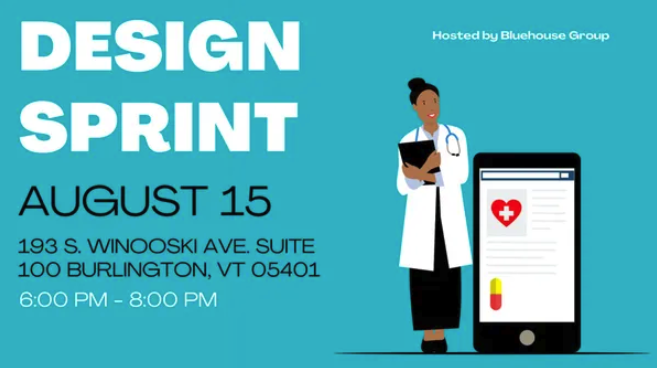 We are excited that we are collaborating with the Ux Speakeasy meeting for a fun and interactive evening of design. This event is working with Dr. Justin DeAngelis, an obstetrician and gynecologist at the University of Vermont Medical Center, and an assistant professor at the Larner College of Medicine at UVM in Burlington, VT. He has developed a specialized app used in a 2-week boot camp that prepares medical students for their residency training in OBGYN. The course focuses on reinforcing core skills and practices for new physicians in training, and the app is designed to provide longevity to the course, allowing continuous review and practice of these essential skills.
During this sprint, we will be discussing the user experience of the app and brainstorming ideas to make it as user-friendly as possible for medical students. Our goal is to enhance the app's functionality and features, ensuring it effectively supports the students throughout their training journey. We're excited to collaborate on this project and bring meaningful improvements to Dr. Justin DeAngelis' app.
Tuesday, August 15, 2023 at 6:00 PM to Tuesday, August 15, 2023 at 8:00 PM EDT
Bluehouse Group will be hosting this event, Bluehouse Group is located at 193 S. Winooski Ave. Suite 100 Burlington, VT 05401.