We are committed to fostering educational activities that promote open-source principles, collaborative development, and hands-on learning among students, faculty and the broader community. We approach this through a variety of means including presenting at conferences, guest lecturing at classes, projects that engage the open source community and running events like hackathons, coding competitions and design sprints.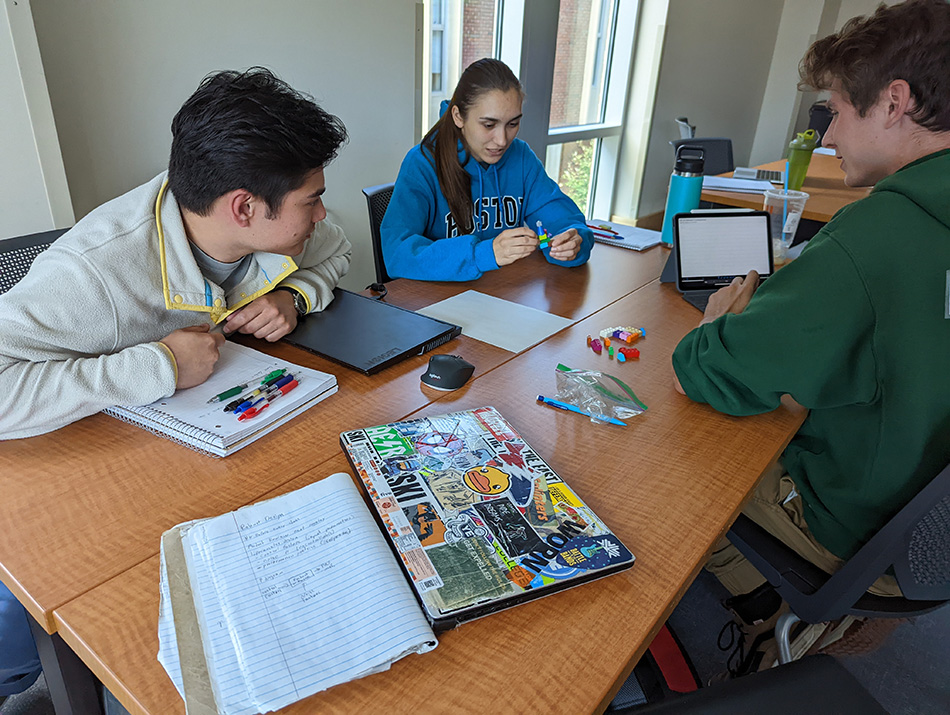 Conference/Speaking Engagement
Earth Science Information Partnership (ESIP) Annual Meeting
https://2023julyesipmeeting.sched.com/
July 18-21, 2023 Burlington, VT
ESIP Meetings are collaborative, community-driven events that bring together the Earth science data community. This year we gather in Burlington, Vermont, and welcome virtual participation from anywhere.
VERSO Director Kendall Fortney participated in the panel "Expanding use of the open-source geospatial analytics ecosystem: perspectives from developers, universities, and data centers"
United Nations OSPOS for Good
https://openforumeurope.org/event/ospos-for-good-building-designing-cooperative-digital-infrastructure/
June 21, 2023 NYC, New York
UN Member States are also increasingly interested in ways to better leverage open source technologies for sustainable development. Promoting open source technologies is thus critical to ensuring that technologies' full benefits are harnessed to achieve the United Nations' mandates, goals and perspectives. This action symposium aims to address the issue of wasted potential by fostering collaboration among government, academia, and industry through a novel cooperative infrastructure. The goal is to work together towards achieving positive outcomes for society. Connecting OSPOs for Good will help build on the existing model of OSPOs and extend it further to address societal challenges and create positive social, environmental, and humanitarian impact.
 VERSO Director Kendall Fortney participated in the panel "Cooperating OSPOs – Across Society"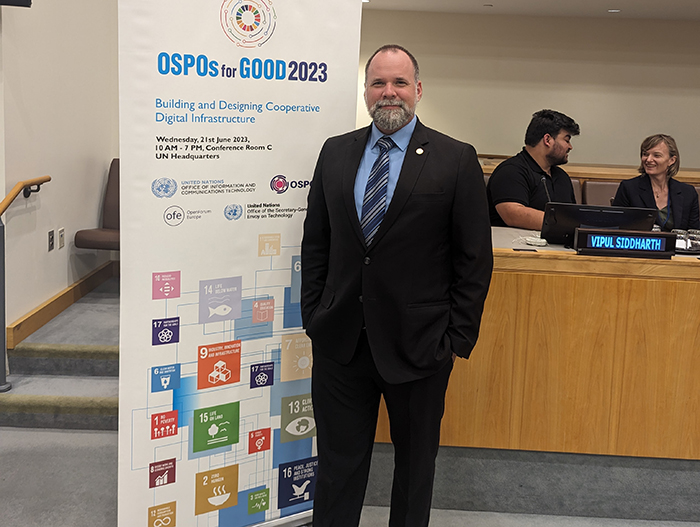 Open Source Festival 2023 + Sustain
https://festival.oscafrica.org/
June 15-17, 2023 Lagos, Nigeria
VERSO was also a sponsor of this event
Open Source Community Africa is a community aimed at creating and supporting the open source movement within Africa. As a community, we intend to help integrate the act of open source contribution to African developers whilst strongly advocating the movement of free and open source software.
Open Source Festival is a high profile event that would attract student delegates, developers, designers and corporate organizations on a large scale with series of talks, workshops, and awareness of open-sourced developer tools. 
Post-Doc John Meluso provided the Keynote Address "Building Thriving Communities: Learning Through Research With African Open Source Communities" with Tamutswa Mahari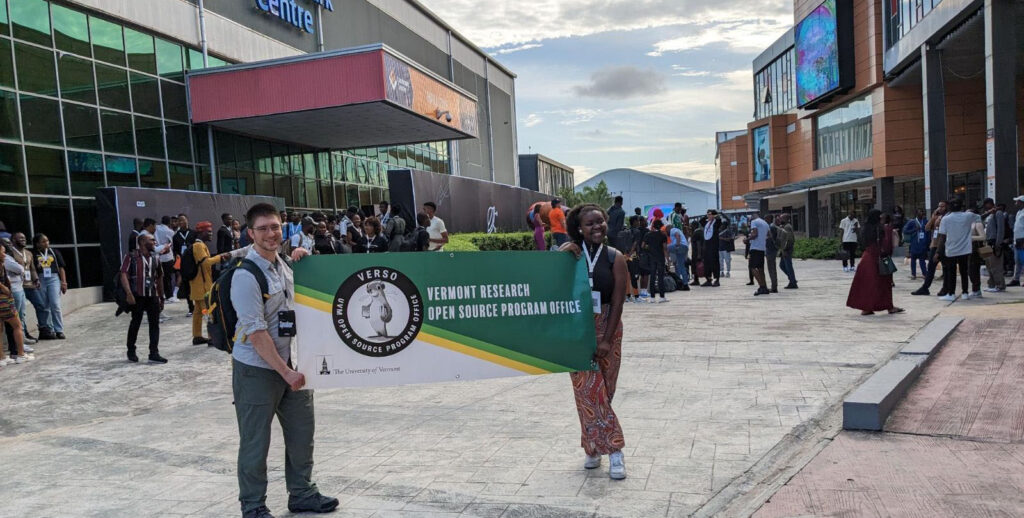 Vermont Council on World Affairs
Ongoing
The Vermont Council on World Affairs, in cooperation with the public and private sectors, promotes an awareness and understanding of the world and its people through public forums, hosting international visitors and working with our educational institutions to develop programs for students, faculty, staff and community.
VERSO Director Kendall Fortney presents to each group as they are visiting the United States
International Visitors Kyrgyzstan Innovation and Entrepreneurship – Jan 31, 2023

International Visitors International Cybersecurity from Industry, Government and NGOs – Apr 5, 2023

International Fellow – May 15, 2023
CNI Annual Meeting Spring 2023
https://www.cni.org/events/membership-meetings/past-meetings/spring-2023
April 3-4, 2023, Denver CO

Representatives from CNI member organizations gather twice annually to explore new technologies, content, and applications, to further collaboration, to analyze technology policy issues, and to catalyze the development and deployment of new projects. Each member organization may send two representatives. 
VERSO Director Kendall Fortney participated in the panel "Early Lessons from Open Source Program Offices" (video, page) 
UC Santa Cruz Open Source Symposium 2022 
https://cross.ucsc.edu/2022-symposium/index.html
Sept 27-29, 2022

The UC Open Source Research Symposium (successor to the CROSS Research Symposia series) is happy to be able to mix in-person, hybrid and fully remote activities in an effort to provide a larger audience the opportunity to learn about the cutting edge open source research being done throughout the University of California. Participants can interact with UC faculty, graduate students, and affiliated researchers, and discuss future directions and discover areas of collaboration from campuses throughout the UC system. This year's event is organized by the UC Santa Cruz Open Source Program Office (OSPO) and sponsored by CROSS. 
VERSO Director Kendall Fortney participated in the panel "OSPOs in Academia"
RIT Open Symposium 2022
https://www.rit.edu/openworksummit/
Sept 7-9, 2022
This symposium is focused on looking at Open Work across communities to compare, contrast, and cross-pollinate best practices. It explores a wide range of national and international foundations across all disciplines that are also extending their policies on the need for supported work to be released under Open licenses. 
VERSO Director Kendall Fortney participated in the panel "OSPOs in Academia: What do they do? What could they do?"  (video)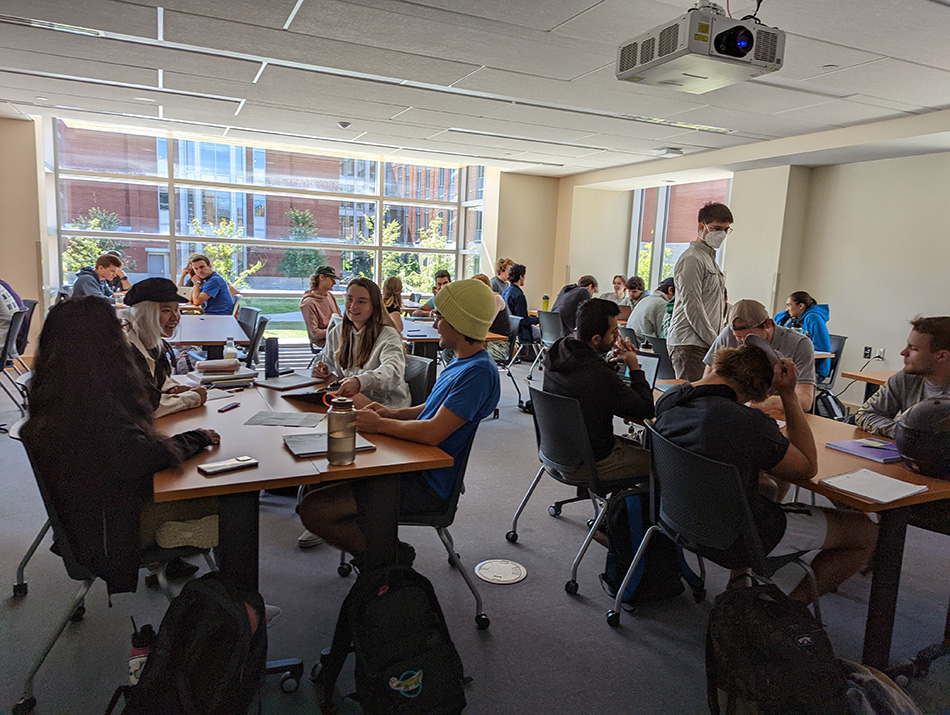 VERSO can play a pivotal role in enriching students' educational experience by offering insightful guest lectures. These lectures provide an invaluable opportunity for students to engage with industry experts and experienced open-source practitioners. The open source program office exposes students to real-world insights, emerging trends, and practical applications of open-source software development. These lectures not only inspire students but also foster a deeper understanding of the collaborative nature of open source and its relevance in contemporary technology landscapes.
Through these guest lectures, students gain firsthand knowledge about the challenges and opportunities associated with open-source projects. Speakers might share their experiences in project management, community engagement, and the technical intricacies of open-source development. This exposure not only enhances students' technical skills but also cultivates a broader perspective on the collaborative ethos of open source.
If you are interested in having us come and speak to your class, contact us here
2023-2024 Academic Year
UVM – CS 2300 Advanced Programming (Lisa Dion) – Oct 24, 2023



UVM – BUS 2990 Creativity and Innovation

(Erik Monsen) – Oct 26, 2023

UVM –

CDAE 6920 Graduate Seminar (Kate Mays) – Oct 2, 2023

UVM –

CDAE 1600 Design Innovation (Sarah Williamson) – Sep 19, 2023
2022-2023 Academic Year
UVM – CS/STAT/CSYS 287 Data Science 1 (Nick Cheney) – April 20, 2023

UVM – CS 120 QR: Advanced Programming (Lisa Dion) – March 20-21, 2023

UVM – CDAE 195 Narrative Data Design (Sarah Williamson) Feb 22, 2023

Champlain College – Strategic Community Management (Becky Holt) – Jan 30, 2023

UVM – CDAE 395: Ecological Economics Applications (Joshua Farley) – Oct 25, 2022

UVM – CS 120 QR: Advanced Programming (Lisa Dion) – Oct 25, 2022

UVM – CDAE 060 Design Innovation I (Sarah Williamson) – Oct 3, 2022

UVM – ME 265 / BSAD 293 Integrated Product Development (Erik Monsen) – Sep 15, 2022