Ongoing Research: Thriving in Open Source Communities in Africa
Open source communities of all kinds are crucial: they support global digital infrastructures, design innovative products, and create training opportunities. But open source communities throughout the world find themselves struggling – to find contributors, to keep contributors, and to create ecosystems that people care about. So what differentiates open source communities that are struggling from those that are thriving? And how can we all help communities thrive?
These questions brought us together: a group of university researchers, industry partners, and African open source leaders. Over the past two years, we've carefully designed several participatory research studies to answer these questions – in, with, and for African open source communities. With these communities, we are learning the types of activities, experiences, and community-level patterns that lead communities both to struggle and to thrive. We're also working closely with community members at scale to design pathways toward thriving communities. Together, we're broadening participation in engineering, increasing innovation, and demonstrating how a fusion of engineering and social science research can make tangible differences in the lives of people.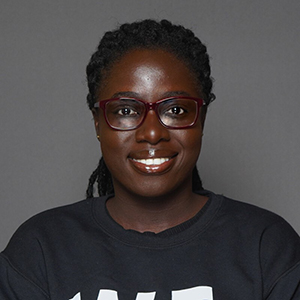 Abigail Mesrenyame Dogbe​